HK Squash Gear is a Squash Pro Shop which offers world class squash equipment. We are the Sole Distributor of Eye Rackets, Harrow Sports, and Pro Star in Hong Kong, China.
We provide WSF (World Squash Foundation) standard squash court around Asia Pacific. On top of that, we have WSF qualified (Level 1 to 3) coaches to give you professional coaching from Beginner to Pro Level.
Besides Squash equipment, Badminton, Tennis and Table Tennis are available too. We offer door-to-door service for sport players around the world.
We can definitely offer professional advice on our products, and guarantee you will enjoy your shopping with us.
Let us know what you need NOW and we will do our best to you!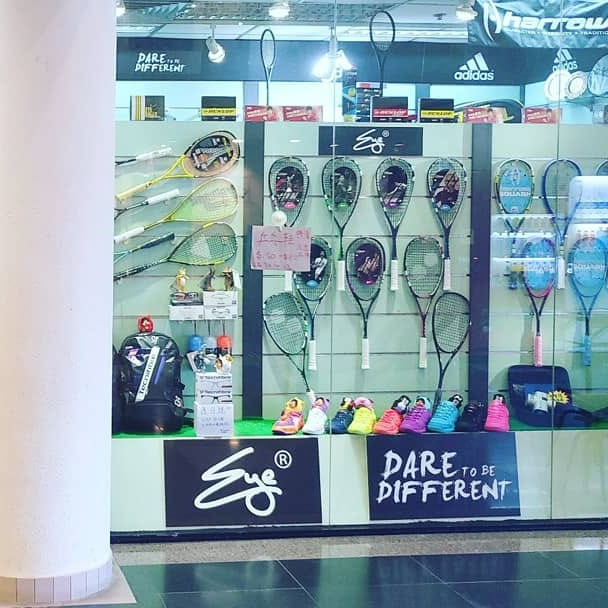 Adrian NG is a squasholic and active in squash world.
For the past 25 years, he has participated in and awarded plenty of squash competitions that being held in Hong Kong and Asian countries. He found that not many squash pro shops available in Asia which meet his need. Therefore, he set up Harrow Cafe in HK Squash Centre at Cotton Tree Drive in 2015-2018. People from squash world come over Harrow Cafe and Adrian became well connected. 
In 2019, Adrian turned Harrow Cafe into HK Squash Gear in order to concentrate on squash promotion. 
Adrian is enthusiastic about charity and uses to sponsor different competitions, events and players.